MARCIA R. SMILACK, PhD
Reflectionist,
Photographer and Writer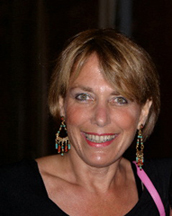 EDUCATION:

PhD With Distinction
Brown University, Department of English
Providence, Rhode Island
(Doctoral Dissertation)

BA With Distinction In Major
University of Wisconsin, English Major
Madison, Wisconsin


SPECIAL RECOGNITION IN PHOTOGRAPHY


MUSEUM EXHIBITIONS
Museum of Modern Art / Kiev
International Art Project AYT 2011
April 7 to May 7, 2011
Opening Reception April 7, 2010
Project Curators:
Dr. Koan Jeff Baysa, MD, New York, USA
Artist Tetyana Gershuni, MFA, Kiev, Ukraine
Lectures by Marcia Smilack at the Museum of Modern Art/Kiev on:
Saturday, April 9, 2011 from 2:00 pm to 4:00 pm
Sunday, April 10, 2011 from 2:00 pm to 4:00 pm
McMaster University Art Museum
Hamilton, Ontario, Canada
Synesthesia: Art and the Mind
Curated by Greta Berman and Carol Steen
September 18 - December 15, 2008
This exhibition examines the impact of Synesthesia on visual art. It features the art of the known synesthetes David Hockney, Joan Mitchell, Marcia Smilack and Carol Steen; and the works by artists thought to be Synesthetic, Charles Burchfield, Tom Thomson, Wassily Kandinsky and Vincent Van Gogh.

Catalogue: Synesthesia: Art and the Mind by Greta Berman, Carol Steen, and Daphne Maurer

Reviewleonardo.info/reviews/nov2008/ione_exhibition.html: By Amy Ione, a science and art writer.
LECTURES AND PRESENTATIONS


2011      University of California, San Diego, CA

2011      Museum of Modern Art / Kiev, Ukraine

2010      Vanderbilt University, Nashville, TN (with picture)

2008      McMaster University, Hamilton, Ontario, Canada

2008      Wellesley College, Wellesley, MA

2007      University Of South Florida, St. Petersburg, FL

2006      The School For Visual Arts, New York City, NY

2006      Hanover Medical School, Hanover, Germany + Video

2005      University Of Texas, Houston, TX

2005      The College Art Association, Atlanta, GA

2004      University Of California, Berkeley, CA + review

2003      The Rockefeller Institute, New York, NY

2003      Synergy Design Center, Vineyard Haven, MA

2002      Bunch Of Grapes, Authors Series, Vineyard Haven, MA

1999      Feather Stone Meeting House For Arts, Oak Bluffs, MA

1999      Harvard University, Graduate School of Landscape Design, Cambridge, MA

1999      Yale University, New Haven, CT

For details on the lectures, check Abstracts Page


FEATURED IN BOOKS


2014      The Proust Effect: The Senses as Doorways to Lost Memories
              by Cretien van Campen, Oxford University Press

2013      Synesthesia and the Arts by Daniela Cavallaro, MacFarland

2012      Gateways to Art: Understanding Visual Arts, Thames & Hudson (UK)

2011      Colour Hunting, Frame Publishers (Netherlands)

2010         Wednesday Is Indigo Blue, By Dr. Richard Cytowic and Dr. David
                 Eagleman, MIT Press

2009         The Neuro Revolution: How Brain Science Is Changing Our World, 
                 By Zack Lynch

2008         Synesthesia: Art and the Mind, Catalogue to the exhibition at the 
                 McMaster Museum of Art

2008         Synaesthesia: A 'Golden Thread' Through Life? Ed. Alexandra Dittmar,
                 Die Blaue Eule

2008         Synästhetisches Design: Kreative Produktentwicklung für alle Sinne,
                 By Michael Havercamp, Hanswer 

2007         The Hidden Sense, By Dr. Cretien van Campen, MIT Press  

2006         The Neurobiology of Painting, Essay by Amy Ione

2002         Blue Cats and Chartreuse Kittens by Patricia Lynn Duffy, Times Books  
 
1991         Dreams: 1900 – 2000: Science, Art and the Unconscious Mind,
                 Ed. Lynn Gamwell, Cornell University Press


FEATURED IN MAGAZINES,  NEWSPAPERS, BLOGS (ALSO SEE  PRESS)


2011      Ask Magazine: Arts and Sciences For KIds

2009      Science & Vie, Et Si nos 5 sens n'en faismient qu'un . . . By Eva Zadah

2008      Vineyard Gazette, "Hockney, Van Gogh, Meet Marcia Smilack,"
              By Holly Nadler

2008      Leonardo On-Line Reviews, "Synesthesia: Art And The Mind," By Amy Ione

2008      Julliard Journal, "The Making Of An Art Exhibition: A Curator's View," By
              Professor Greta Berman

2007      Hearing Beautiful Paintings: A Reflectionist Informs,  by Zack Lynch, author of
              "BrainWaves" Blog
2007      Associated Press, "The Sound Of Photos," By Brandie Jefferson

2006      Tampa Tribune, "Picture A World Where Senses Collide," By Michael Winter

2006      Seed Magazine, "The Most Beautiful Painting You've Ever Heard," By
              Virginia Hughes

2006      Vineyard Style, "Wondrous Water Works: The Mindful Music Of Photographer
              Marcia Smilack," John Budris

2003      Vineyard Gazette, "Reflectionist Marcia Smilack Pictures The Sounds Of The
              Sea," By Rachel Rohr

1999      Colorado Camera, "Hearing Red," By Lisa Marshall

1997      Vineyard Home & Garden, "Double-Takes: The Dancing Light Of Marcia
              Smilack's Photo Surrealism,"  Jib Ellis

1996      Vineyard Times,, "Marcia Smilack's Camera Sees Double," By Jacqueline
              Sexton

1996      Art & Antiques Magazine, Summer Issue

WIKIPEDIA, ENTRIES: Synesthesia and Synesthesia in Art




"I taught myself to take pictures by shooting whenever I experience a synesthetic reaction to what I see: if  I experience a sensation of texture, motion or taste, I take the picture. If the reflection elicits the sound of cello, I shoot the picture. I photograph reflections on moving water. It works like this: I watch the surface of the sea until I experience one of my synesthetic responses. When I do, I trust it to be a reliable signal that tells me it is the right time to take the picture, so I click the shutter. Within the creative process, I think of my synesthetic responses as vital messengers that arrive faster than thought to deliver one urgent message which I always heed: beauty is lurking."

– Reflectionist Marcia Smilack on her photography technique


OTHER:
Header Art  From Virginia Hughes, Science Writer, Website
    
FEATURED IN DOCUMENTARY FILMS

2002            Chroma By Carrie Schultz
2002            I Hear With My Eyes By Richard Skidmore
1994            The Meaning Of Dreams By Linda Harrar, for the Discovery Channel
 FEATURED IN TELEVISION INTERVIEWS


2007                Mirai No Hosoku, The East Company, Tokyo, Japan
2007                The Vineyard View With Ann Bassett, MVTV Television



FEATURED IN RADIO INTERVIEWS


2009                NPR, The Art in Synesthesia, By Sonoe Nakasone
2007                Weekend America, A Different Sense Of Things
2008                Blog Radio: Fashionista's Corner



GALLERIES AND EXHIBITIONS
(Partial List)


The Yard, Chilmark, MA
The X-Gallery, Nantucket, MA
The Starr Gallery, Newton, MA
Chilmark Library, Chilmark, MA
Field Gallery, West Tisbury, MA
Gay Head Gallery, Aquinnah, MA
Cobalt Gallery, West Tisbury, MA
Gallerie Oceanna, Edgartown, MA
Firehouse Gallery, Oak Bluffs, MA
Dragonfly Gallery, Oak Bluffs, MA
Wooden Tent, Vineyard Haven, MA
Granary Gallery, West Tisbury, MA
The Garden Club, West Tisbury, MA
Chicamoo Gallery, West Tisbury, MA
Hebrew Center, Vineyard Haven, MA
Synergy Design, Vineyard Haven, MA
Thaw Malin Gallery, West Tisbury, MA
Luce House Gallery, Vineyard Haven, MA
IMPACT Safety Programs, Columbus, Ohio
Ottens Sargent Gallery, Vineyard Haven, MA
Martha's Vineyard Film Festival, Aquinnah, MA
Kelly House, A New Leaf Exhibit, Edgartown, MA
Annual Family Planning Exhibition, West Tisbury, MA
Association for Dreaming Conference, Santa Cruz, CA
Philadelphia Art Show Children's Hospital, Philadelphia, PA
The Feather Stone Meeting house For The Arts, Oak Bluffs, MA



SOLO EXHIBITIONS

Synesthetic Art by Marcia Smilack
Curated by Suzanne Ryan
Enchanted Garden Conservatory of Art
Ridgefield, Connecticut
September 28 - October 9, 2006


Water-Inspired Images by Marcia Smilack

Dragonfly Gallery
Oak Bluffs, Masschusetts
September 1 - 9, 2006


Reflections by Marcia Smilack
Featherstone for the Arts
Oak Bluffs, Masschusetts
July 30 - August 1, 2006


Menemsha On My Mind
Chicamoo Gallery
West Tisbury, MA


Artist-esque: Music Provided By Synesthesia
Field Gallery
West Tisbury, MA


The Perceptual Purdah
Tickenor Lounge, Harvard University,
Cambridge, MA
1994


Sea See Level and Below
Compass Bank, Chilmark, MA
1993



WRITING AND PUBLICATIONS

         RECENT PUBLICATION:
         Épistémocritique : Volume 11, Automne 2012. Neurosciences, arts et littérature.
         "The Language of Synesthesia" by Marcia Smilack, January 2013


LITERARY CRITICISM:
The Luso-Brazilian Review, Summer Issue, 1973
Opposition and Interchange: Resolution Through Persona In Tabacaria By Fernando Pessoa
by Marcia Smilack



JOURNALISM (PARTIAL LIST):

The Los Angeles Times, Metro/View Section
Sunday Boston Herald, Magazine Cover Story
Sunday Boston Globe, Magazine Cover  & Feature Stories
Boston Globe Newspaper, Features
On Cable Magazine
Vineyard Magazine
Vineyard Gazette
Martha's Vineyard Life
Cape Cod Life Magazine
Frum Forum (Blog)


BOOK REVIEWER:

Boston Globe, Sunday Book Section
Boston Herald American, Sunday Book Section
TEACHING EXPERIENCE
Creative Writing, Boston Center for Adult Education, Boston, MA
Visiting Professor of Journalism, Brown University, English Department, Providence, RI
Teaching Assistant, Brown University, English Department, Providence, RI
English Literature & Writing, Boston College Evening College, Chestnut Hill, MA
English Literature & Writing, Boston College, English Department, Chestnut Hill, MA
Oak Bluffs Elementary School, Oak Bluffs, MA, Eighth Grade Assistant to English Teacher, Sandy Bernat)